Carnival in the collections of SMK (Danish National Art Museum): anecdotes and curiosities
More and more collections inside ArtCentrica!
Weeks go by, and ArtCentrica continues to grow, thanks to the addition of new collections. This time it is the turn of SMK (Statens Museum for Kunst), the Danish National Art Museum. The gallery contains the largest number of works in the country, and encompasses more than 700 years of Danish and international art, from the early Renaissance, to contemporary art.
Similarly to previous collections, ArtCentrica gives users the opportunity to explore SMK's masterpieces in ultra-high resolution in minute detail, thanks to the zoom function. In addition, works can be compared with those from other museums, explored in depth through lectures created ad hoc by teachers, with which additional annotations are associated, and much more.
Inside the artworks: the Carnival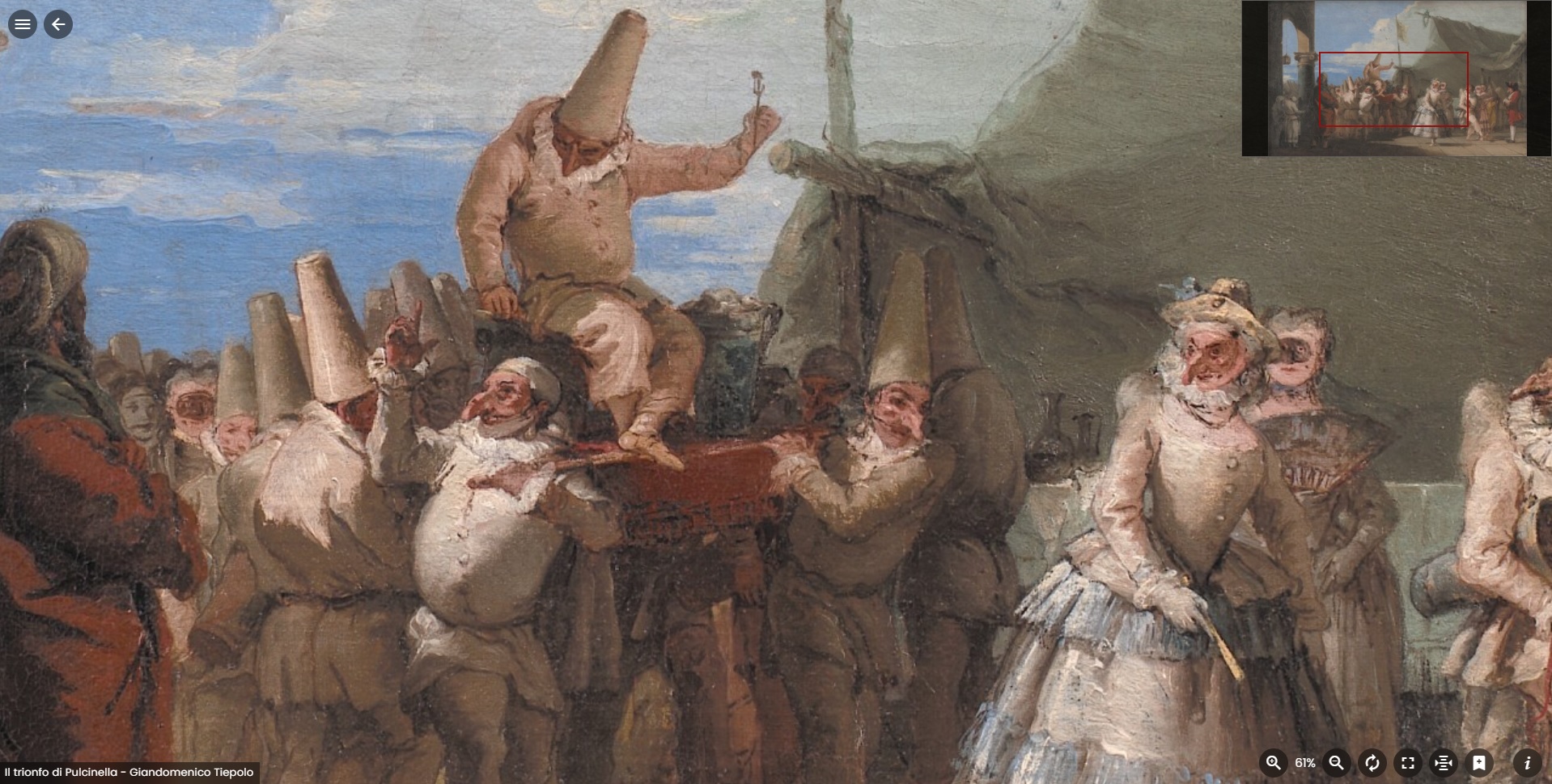 Carnival is one of the most beloved festivals in the world. It has very ancient origins, even of the Venetian one there is an earliest record dating back to 1094. The festivities included outdoor performances of acrobatics, dancing, with animals, music, etc., but it was in the palaces that it reached its peak, with lavish masquerade parties.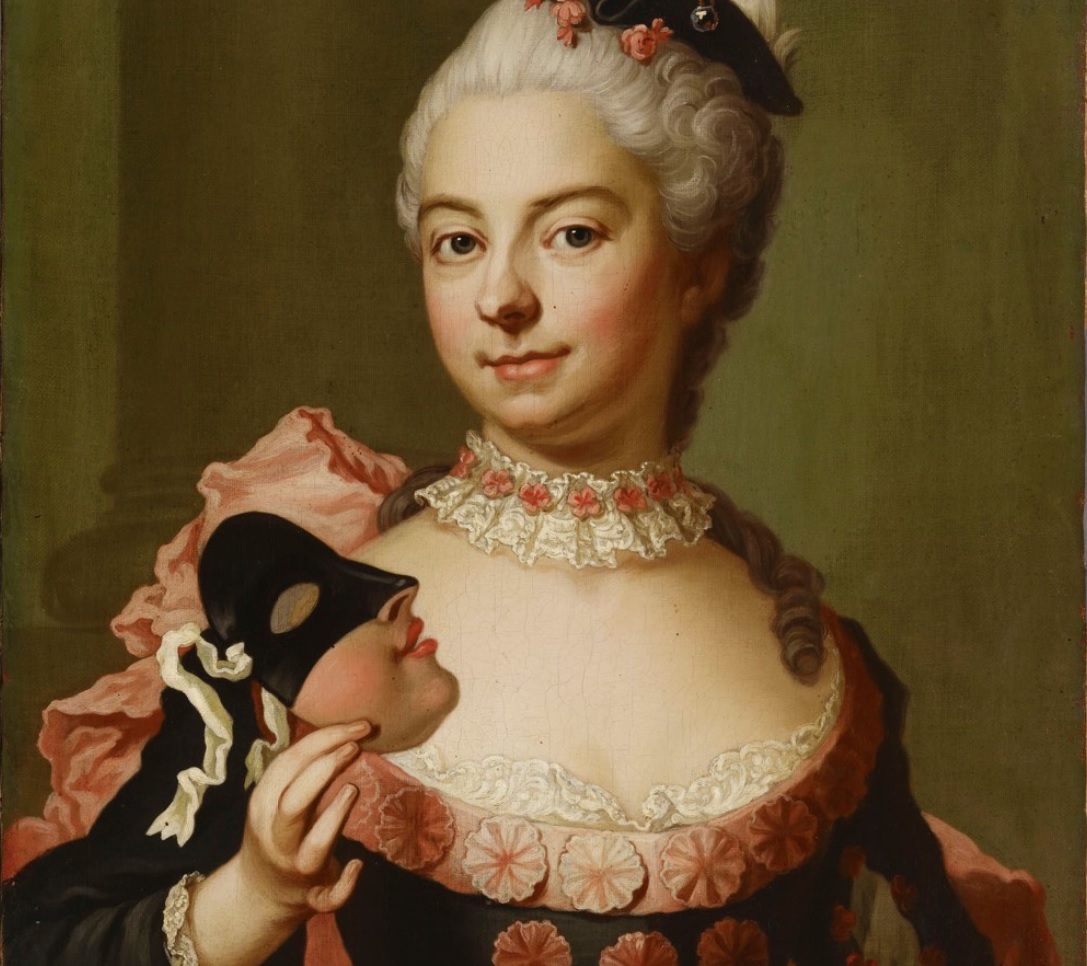 Witness the works of artists, such as Giandomenico Tiepolo, who with The Triumph of Punchinella, gives us a demonstration of how Carnival was celebrated in the squares of Venice, particularly dwelling on the mask of Punchinella, one of the most famous and beloved.
The celebration also had a political purpose, as it served to "keep the citizens quiet" and thus avoid insurrection and discontent; in fact, during Carnival people could have fun and celebrate in complete anonymity, guaranteed by masks and costumes. All social classes were leveled and it was permitted to mock the aristocracy in public.
Moving to Holland, however, here is Frans Hals with Feasting at the Carnival, showing us how a banquet was held during the festivities, and how food was used as a pretext for playful erotic innuendo.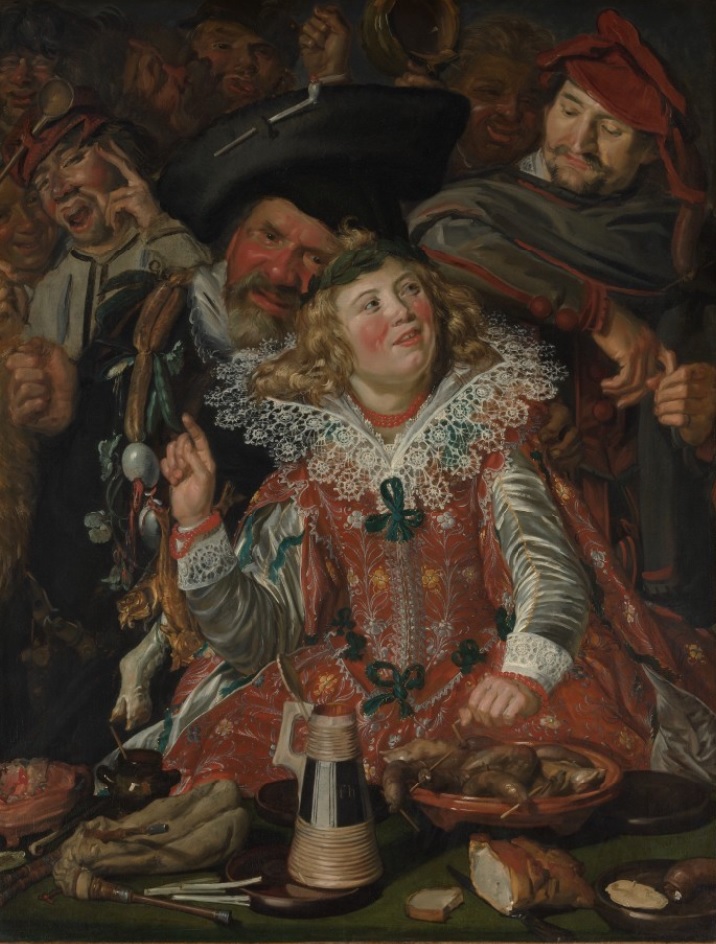 The scene is set during Mardi Gras, and depicted in the foreground are two theater masks, Peeckelhaering (Pickled Herring) and Hans Wurst (John Sausage), caught making indecent proposals to the woman-possibly a transvestite boy-sitting at the table. 
Continue exploring the masterpieces of SMK (Statens Museum for Kunst) on ArtCentrica!