Art Sharer: a new way of telling Art. A conversation with Ottavia Cerra aka @unaottyalmuseo
Art Sharer: a new way of telling Art. A conversation with Ottavia Cerra aka @unaottyalmuseo
We usually think that on social media influencers only talk about frivolous topics, fortuntely this is not the case.  In fact, increasingly popular are profiles specialize in the artistic (and not only)  dissemination; this is the case of Ottavia Cerra (@unaottyalmuseo on Instagram), expert and graduate in Conservation and Managemente of Cultural Heritage and Activities from Ca' Foscari University in Venice. 
Ottavia is one of many exemples of how it is possibile tell Art in a simple and entertaining way via social, keeping in mind the educational factor. And she succeeds well, as his account has more than 2,000 followers.
This new way of enhance cultural heritage open the way for new types of fruition, also encouraged by technology and new media. 
Recently we had the opportunity to have a conversation with Ottavia, who told us how @onaottyalmuseo is born and which is her point of view, from students and from working woman, about the current situation in Museum and School regarding digital. 
Hello Ottavia, first thank you for agreeing to participate in our interview. Tell us a bit about you and how the project @unaottyalmuseo is born.
Hello, it is a pleasure for me, and thank you very much for the opportunity to talk about the @unaottyalmuseo project. During my university years in Venice, where I took a Bachelor's degree in "Conservation and Management of Cultural Heritage and Activities," I worked as a cultural mediator at some contemporary art foundations. During these experiences, I realized how inadequate people felt in approaching museums because they were often influenced by the stereotype that art is boring and for educated people. So, after taking my bachelor's degree, I decided to start the @unaottyalmuseo project with the perhaps somewhat ambitious intent to break down this cliché!
In your opinion, could digital tools help visitors in better understanding the meaning of an artwork? Do you think it is right to integrate them to support the on-site visit?
Absolutely yes! I am convinced that digital tools could be very useful during guided tours because they could show the details of artworks up close, provide additional information to visitors, or to make the visit even more interactive, dynamic, and engaging.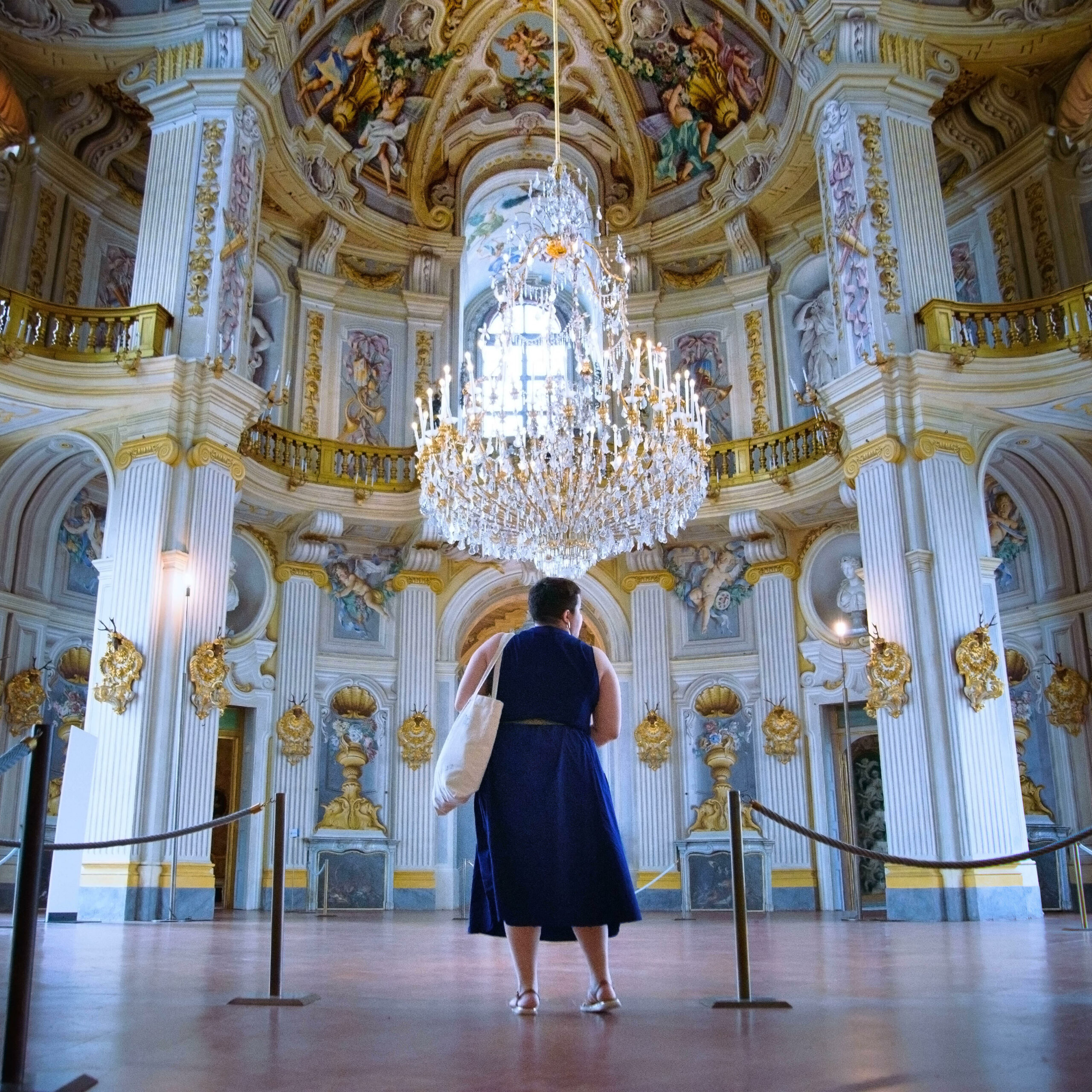 You had the opportunity to test ArtCentrica, our Art teaching and learning application aimed at the educational sector. At the risk of sounding self-referential, what impressed you most about the platform?
As I explored your platform, I realized how easy and straightforward it is to use.  I really appreciated the resolution of the images: even when zoomed in a lot they do not lose quality, keeping the colors as close as possible to the original and bringing out the smallest details of the work. My favorite feature is definitely the "Timeline" because it gives you a clear idea of how art has evolved over time.
With the pandemic, we experienced the "distance learning" period. Do you think, in general, that digital tools can really innovate–constructively–the way Art History is taught, not only during extreme situation like Covid-19?
The pandemic has made us realize how useful technology can be, if used consciously and carefully. Digital tools therefore can be a great way to "freshen up" the way Art History is taught, which is often done in an uninvolving or even boring way! Also, they could be a great support for kids who have learning difficulties.
Some people believe that young generation have little interest in Art, but is that true? What do you think should be improved in terms of communication?
I don't think young people are not interested, I see a lot of them attending exhibitions and museums. However, I think they are influenced by the stereotype that museums are boring places! Museum institutions often use complicated and difficult language that alienates people and also makes them feel "not up to par." 
Telling anecdotes, trivia, showing hidden details, or simply using clear and simple language could help young people appreciate art and be more active museum-goers!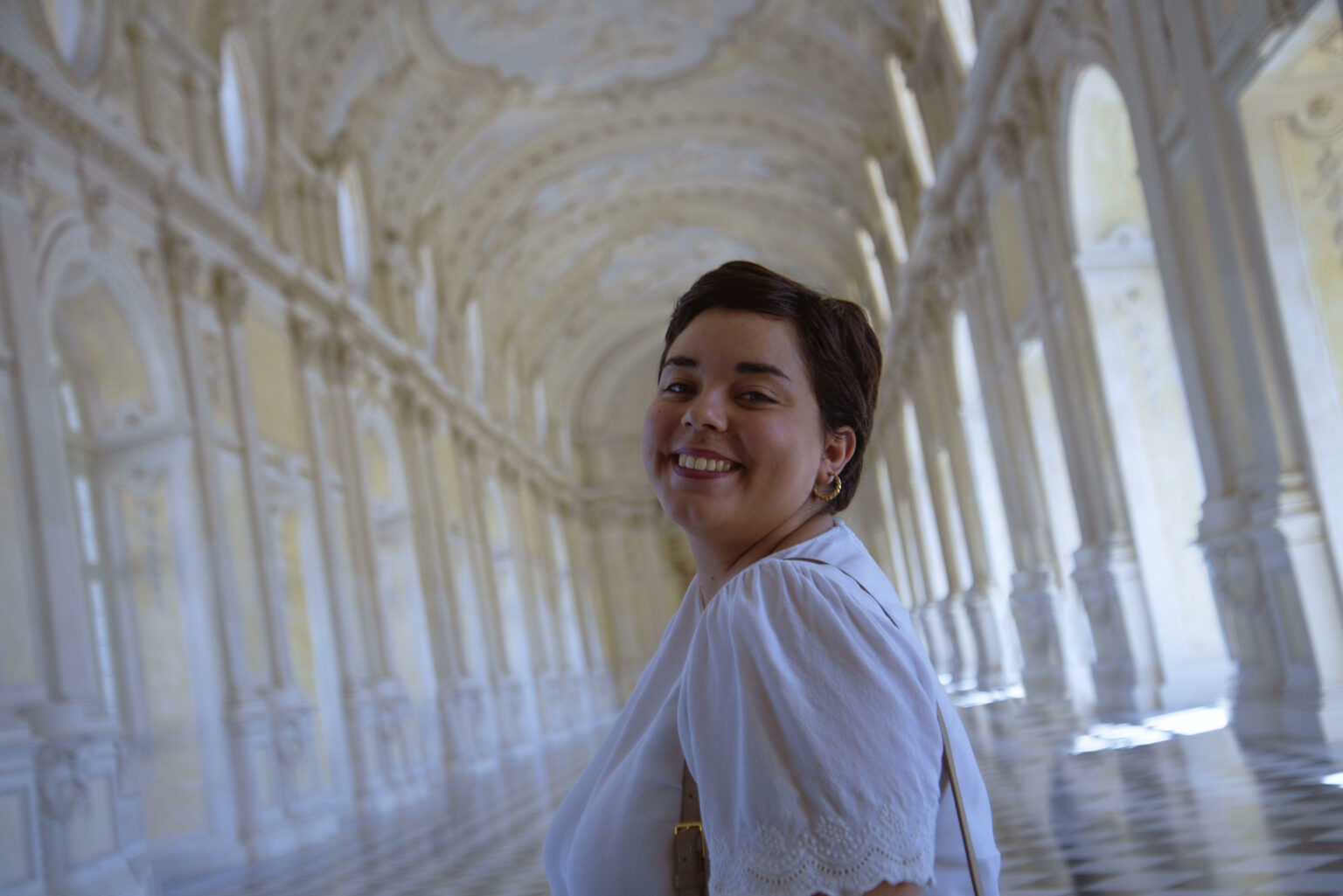 How does the public react to the art sharer figure? 
As far as I am concerned, I have always felt that people really appreciate the work that art sharers do. They are interested in discovering artistic curiosities, new exhibitions to visit, not-so-well-known art places, and, why not, even learning new things inherent to the art world. Personally, I have a community that greatly appreciates my work and enjoys with me learning new things. This makes me very happy!
After the "Ferragni affair" at the Uffizi Galleries, there has been a boom in celebrities visiting museums, often under the request of museums themselves. What do you think about?
Welcome influencers or VIPs inside museums! Museums have only benefited! The Marketing Espresso page some time ago had talked precisely about the influencer marketing strategy that the Vatican Museums had adopted to restart after the pandemic. In fact, after the visit of Chiara Ferragni, Estetista Cinica and Roberto Bolle, there was a boom in visitors aged 15-26. The same thing happened at the Uffizi and the Egyptian Museum in Turin. All of this has led, in addition to the economic payoff, of course, to the presence of a great many young people inside the museum halls who are often passionate about art! Not bad I would say, right?
Thanks again to Ottavia for sharing her project and her vision of cultural world with us.
Follow her on her social profiles!