ArtCentrica in .ART's article
art, ArtCentrica, digital innovation, DIGITAL INNOVATION IN ART AWARD 22
ArtCentrica in .ART's article
Following the announcement a few weeks ago, that ArtCentrica had joined the Digital Innovation in Art Award 2022 Longlist, today we share with you another important piece of news: an article dedicated to our startup by .ART, partner in the initiative.
We remind you that ArtCentrica has been longlisted for the Digital Innovation in Art Award 2022 along with 19 other companies operating in the technology sector worldwide that are employing digital resources to promote and innovate the cultural sector.
The Digital Innovation in Art Award brings together innovators and entrepreneurs whose digital solutions are trying to push the boundaries related to Art, revolutionizing its meaning, through the implementation of Artificial Intelligence, the creation of NFT, the development of EdTech solutions and 3D experiments.
Also selected along with us are: ARTƎCONOMY®, Artivive, Arlekin Players Theatre, ArtisFact, Cohart, Cosimo Art, Fair Art Fair, Legit.Art, Navigating.art, Solimán López, P55.ART, Sensorium, Snark.art, Talenthouse AG, Tokenin, Verisart, Zarastro Art and The fine art ledger.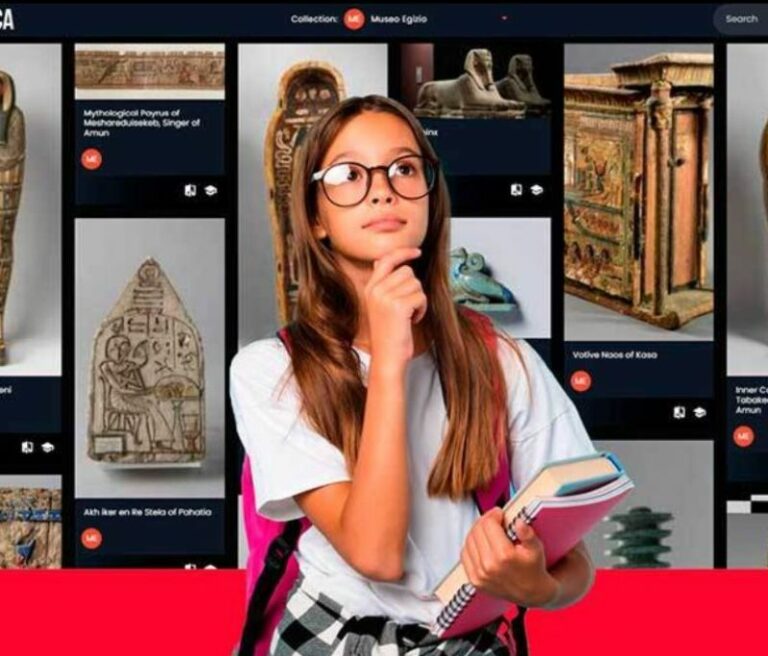 AN INTRODUCTION TO ARTCENTRICA
ArtCentrica is an EdTech startup and solution that addresses the education market. ArtCentrica's pedagogical approach is based on the active learning, which consists of creating an environment that encourage students to activley get involved in the learning process.
The cloud application contains several global museum collections, with artworks images up to 10 GigaPixel: Uffizi Galleries, Brera Museum, the MET, Rijkmuseum, Central Graphic Institute in Rome, Cleveland Museum of Art, Finnish National Museum, Museo Egizio, SMK (Statens Museum for Kunst), Staedel Museum, Art Institute of Chicago and 30 Florentine views.