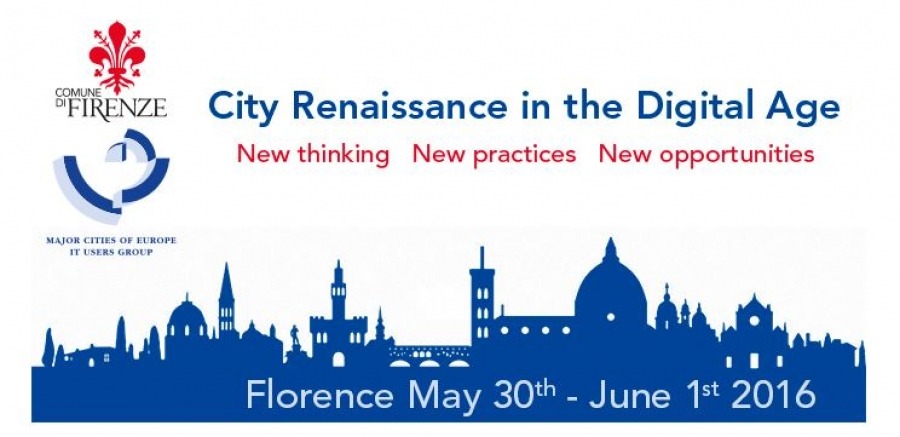 http://www.majorcities.eu/conferences/2016-florence/

VirtuItaly e Centrica parteciperanno a Major Cities of Europe 2016 – Renaissance in the Digital Age, il convegno dedicato all'innovazione e alle smart cities che si svolgerà a Firenze dal 31 maggio al 1 giugno 2016.
Organizzato dal Comune di Firenze e dall'associazione Major Cities of Europe, di cui Firenze fa parte, il convegno internazionale 2016 si svolgerà proprio nella culla del Rinascimento, presso il Convitto della Calza.
Qui, si terranno incontri, seminari, workshop e tavole rotonde a cui parteciperanno delegati dalle più importanti città d'Europa.
Si parlerà di trasformazione digitale, educazione, servizi per il cittadino e partecipazione alla vita sociale attraverso le tecnologie.
Sarà un'occasione per condividere esperienze e progetti di Firenze con altre città leader nell'innovazione come Barcellona, Lione, Vienna, Amburgo, Copenaghen.
Si confronteranno diversi punti di vista: in particolare su quanto Firenze, Smart City "Faro" 2015-2020 del programma europeo Horizon2020, ed il territorio fiorentino stanno facendo per promuovere servizi digitali più semplici e strumenti più sostenibili per vivere, scoprire e lavorare a Firenze, in Toscana e in Italia, e su quanto altre città d'Europa hanno realizzato e stanno sviluppando.
In questo contesto, presenteremo le ultime esperienze e i prodotti di Centrica-VirtuItaly con un corner dedicato a Uffizi Virtual Experience, in cui verrà ricreata una parte dell'area interattiva per permettere ai partecipanti di sperimentare la tecnologia Uffizi Touch Cloud.
Uffizi Virtual Experience verrà inoltre presentata al pubblico di Major Cities durante una sessione dedicata alle aziende e startup nel campo dell'ICT, che si svolgerà martedì 31 maggio alle 15.00.