A new experience
with Art, and more
Explore over 1200 works and 662 artists in a simple and exciting way.
From the masterpieces of the Italian Renaissance such as Leonardo's Annunciation, Botticelli's Spring and Titian's Venus of Urbino, to all the works of the Vasari Corridor and some works of the Deposits belonging to the Florentine museum.
For the Pinacoteca di Brera you will find a selection of masterpieces, including the famous Cristo Morto by Andrea Mantegna and Il Bacio by Francesco Hayez.
Art as you've 
never seen it
Visit the museum whenever you want
Imagine being able to get up close to each
artwork in a museum with no queue,
no crowd, no worrying about opening hours, enjoying them with the best lighting and being able to explore its every detail, up to the point of perceiving the artist's brush strokes and hidden features.
With ArtCentrica, your imagination
becomes reality.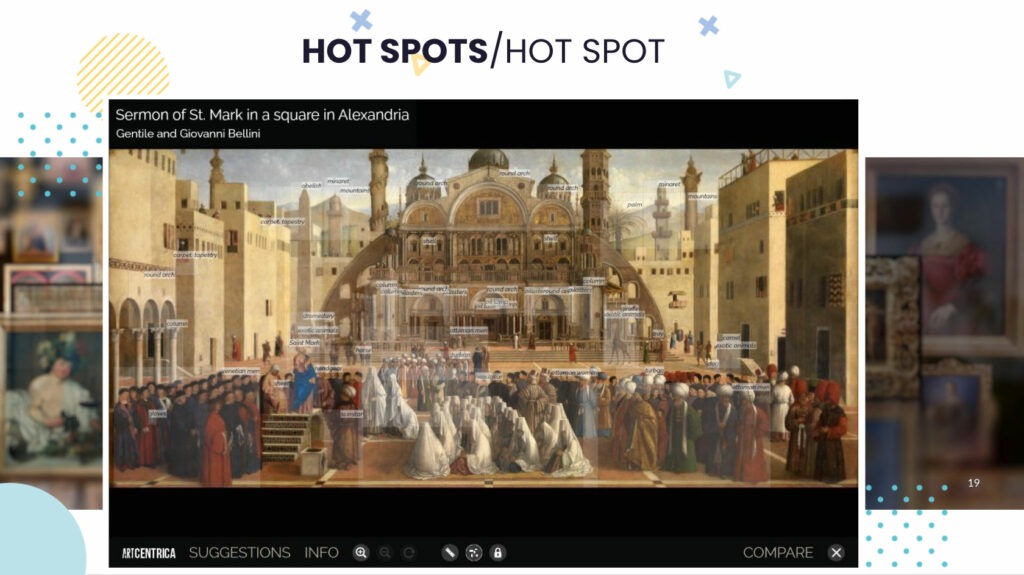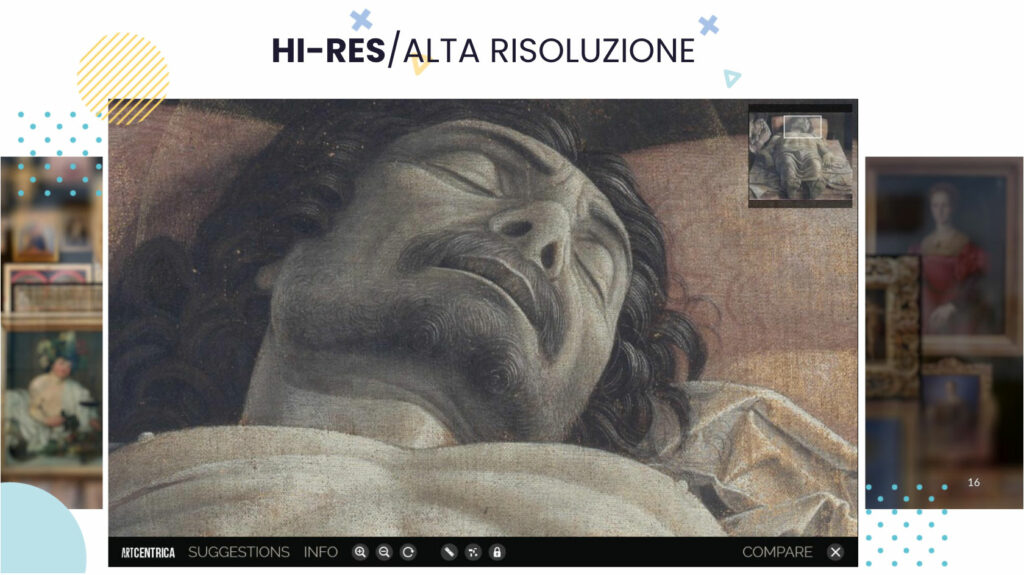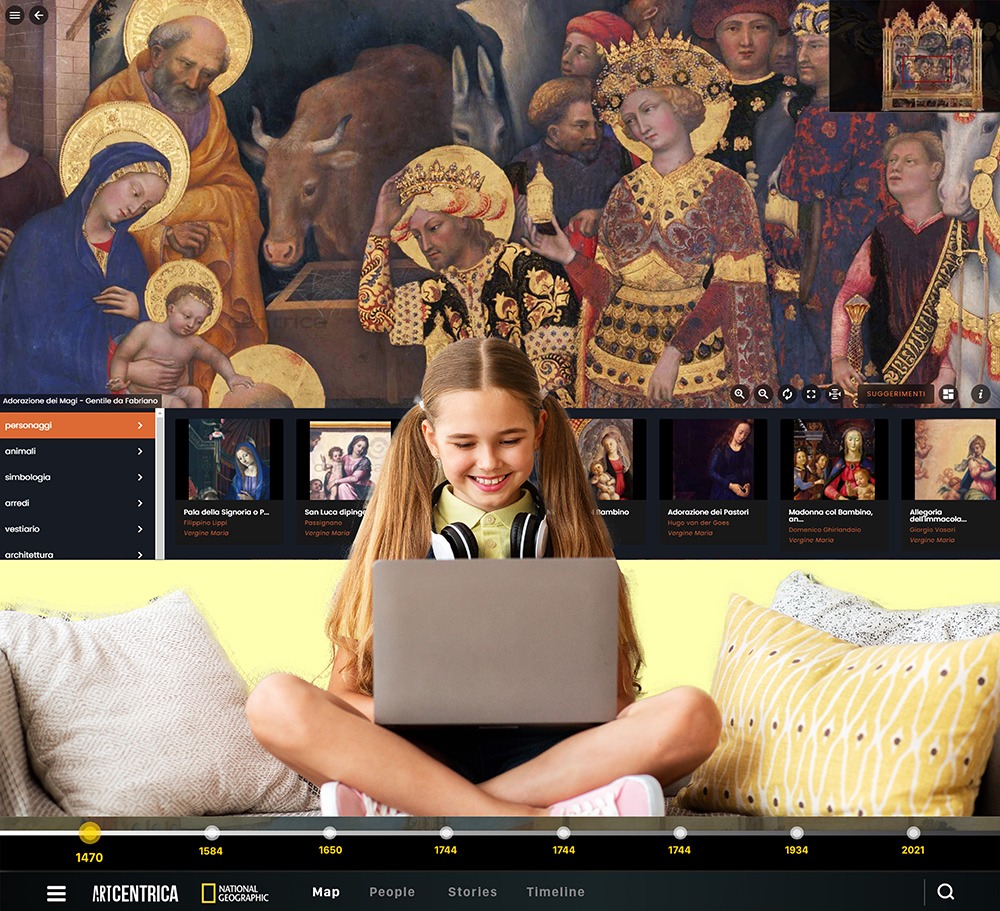 You will meet the masterpieces
Maestà di Giotto, Annunciazione di Leonardo da Vinci, Nascita di Venere e Primavera di Botticelli, Madonna del Cardellino di Raffaello, Tondo Doni di Michelangelo, Venere di Urbino di Tiziano e Medusa di Caravaggio...
Virtually owning and being able to visit one of the world's most famous museums is an absolute privilege. And even more exclusive is being able to explore the museum's heritage anytime and with an infinity of learning paths.
Discover the details
Through digital images at a resolution up to 10 GigaPixel, you will be able to discover the smallest details of the artworks, invisible to the naked eye.
Thanks to interactive technology, you will be able to explore the entire museum collection with thematic links and correlations, in just a few gestures.
More than 1100 high resolution images
ArtCentrica contains over 1100 artworks and 662 artists, not only the masterpieces of Italian Renaissance as the Annunciation by Leonardo, the Primavera by Botticelli and the Venus of Urbino by Tiziano, but also all the works in the Vasari Corridor and some works of art preserved in the Storerooms.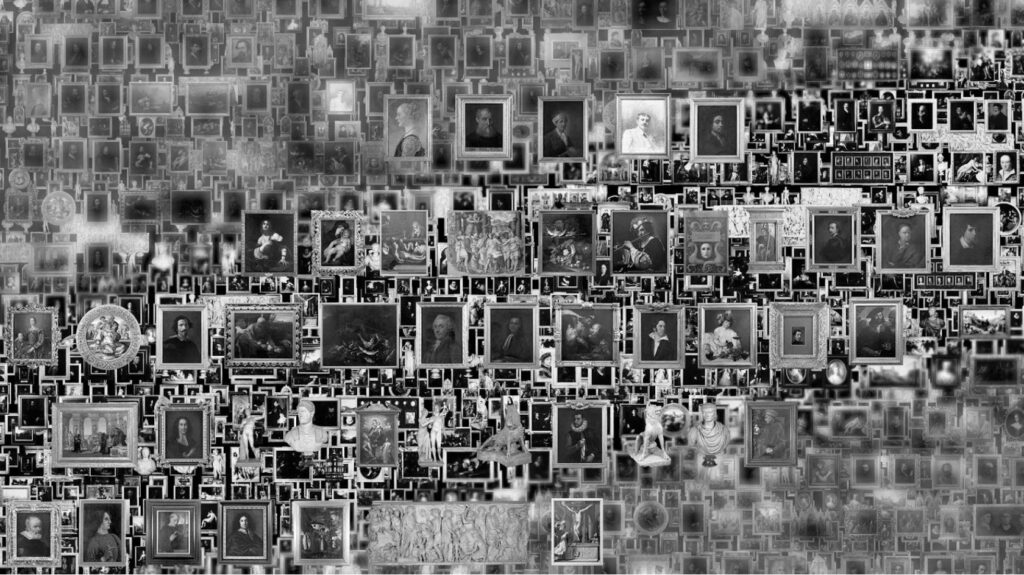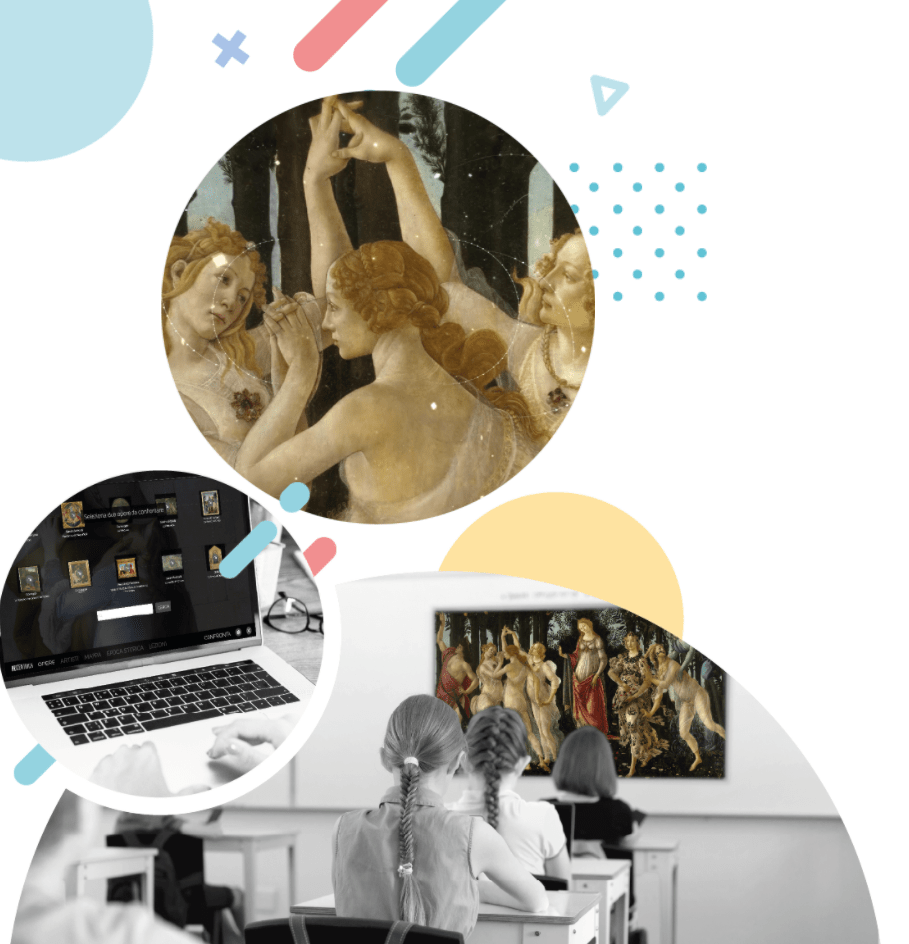 Choose your itinerary
Choose your favourite itinerary.
With ArtCentrica, you can explore all masterpieces in different ways:
by: artwork / artist / timeline / map / suggestions
Technical specifications
ArtCentrica works with interactive whiteboards, touch screens and computers based
on Windows and MacOS operating systems. ArtCentrica is available with annual or multi-annual fee.